NEWS
Kirstie Alley Dishes on Weight Gain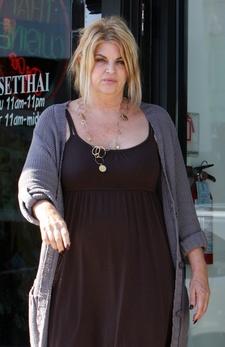 Kirstie Alley is set to appear on Oprah Winfrey's show on Thursday to discuss her battle of the bulge. The actress signed up as a spokesperson with Jenny Craig in 2005, and lost 75 pounds. She then appeared on Oprah in 2007 to show off her new figure in a swimsuit, but has since fallen off the weight loss wagon.
One option that could be open to her? Returning to her former employers, who say they've still got friendly feelings for Kristie.
Article continues below advertisement
"Jenny Craig maintains a friendly relationship with Kirstie and we are proud of her accomplishments while she was on our program. Kirstie successfully lost 75 lbs and maintained that weight loss throughout our three year relationship, which came to an end in December 2007. We remain supportive of Kirstie, wish her nothing but the best and we would welcome her back at any time as a returning client," said a Jenny Craig spokesperson.