NEWS
Kirstie Alley Slams The Academy's New Inclusion Rules: 'You People Have Lost Your Minds'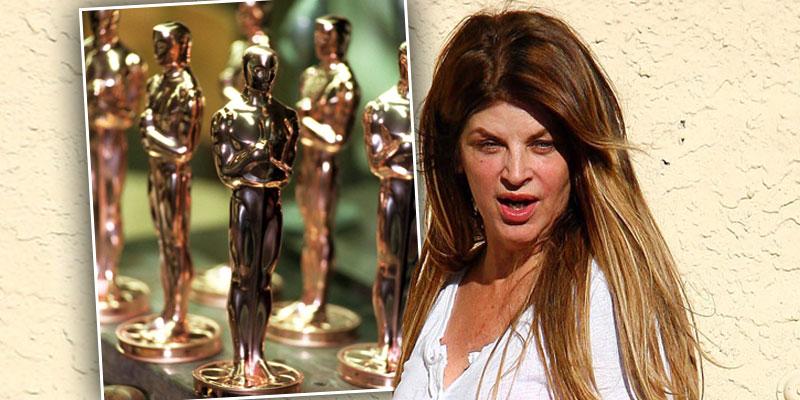 After the Academy Awards announced they wanted to make the movie industry more inclusive and diverse, Kirstie Alley slammed the new changes. "I've been in the motion picture Academy for 40 years," the 69-year-old wrote via Twitter on Tuesday, September 8.
"The Academy celebrates freedom of UNBRIDLED artistry expressed through movies. The new RULES to qualify for 'best picture' are dictatorial … anti-artist … Hollywood, you're swinging so far left you're bumping into your own ass," she added.
Article continues below advertisement
CHECK OUT THE BEST AND WORST LOOKS FROM THE 2020 OSCARS
"This is a disgrace to artists everywhere … can you imagine telling Picasso what had to be in his f--king paintings. You people have lost your minds. Control artists, control individual thought … OSCAR ORWELL," the It Takes Two star wrote in a since-deleted tweet.
The actress noted that "diversity and inclusion should be taught, taught so well and so naturally and genuinely that it becomes second nature to our children."
SEE ALL THE ARRIVAL PHOTOS FROM THE 2020 OSCARS RED CARPET
The next day, Alley cleared the air about her previous remarks. "I deleted my first tweet about the new rules for Best Movie OSCARS because I feel it was a poor analogy and misrepresented my viewpoint," she stated. "I am 100 percent behind diversity inclusion and tolerance. I'm opposed to MANDATED ARBITRARY percentages relating to hiring human beings in any business."
Article continues below advertisement
The Academy of Motion Picture Arts and Sciences announced that in order to be considered for Best Picture, there will be certain inclusion requirements that must be met, which will begin at the 96th Oscars in 2024.
"The aperture must widen to reflect our diverse global population in both the creation of motion pictures and in the audiences who connect with them. The Academy is committed to playing a vital role in helping make this a reality," Academy President David Rubin and Academy CEO Dawn Hudson said in a statement.
"We believe these inclusion standards will be a catalyst for long-lasting, essential change in our industry," the statement added.
RELIVE THE WILDEST MOMENTS FROM THE 2020 OSCARS
In order to be considered for Best Picture, films must meet two of four standards — on-screen representation, themes and narratives, creative leadership and project team, industry access and opportunities, and audience development.
Article continues below advertisement
As for on-screen requirements, films must have at least one of the lead actors or a good amount of supporting actors come from an underrepresented racial or ethnic group, whether that's Hispanic, Black, Native American, or Asian, to name a few. Thirty percent of all actors in minor roles must also be from an underrepresented racial or ethnic group, too.
2020 OSCAR SNUBS: JENNIFER LOPEZ, BEYONCE & MORE FAIL TO SCORE ANY NOMINATIONS
Despite the positive changes, some social media users couldn't help but agree with Alley's views. One person wrote, "I support your initial tweet; jobs should be based on merit. I have never watched a film with the majority of Black skin or one with the majority of white skin and thought, 'Why are there not more of either one!'" while another echoed, "The Academy can create a Best Inclusion award if it wants to but that should be separate from the Best Picture award."