NEWS
Kourtney Kardashian Buys a Snake!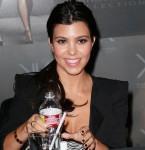 Sure, some people buy hamsters or birds as pets, others go with the traditional dog or cat. If you're Kourtney Kardashian, however, you go exotic! The reality star purchased a snake yesterday in NYC. Find out more after the jump!
Khloe Kardashian Odom joined her older sister as she purchased her pet but according to RadarOnline, Khloe told a customer,"Eww! It's not mine."
Sounds like Kourtney bought her new reptile a tank and all the other fixins and had the store deliver it to her at the Gansevoort Hotel. A bellhop carried the snake, at this point "snapping at the glass," from her car to a cart and then up to her suite.
MORE ON:
khloe kardashian odom
Article continues below advertisement