NEWS
Kourtney Kardashian: I Gained 45 Pounds During Pregnancy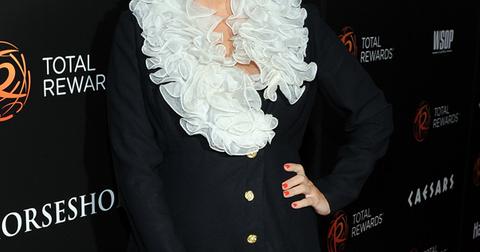 View all comments
Article continues below advertisement
Doctors recommend a woman of average weight before pregnancy should gain 25 to 35 pounds.
Kourtney's more sensible approach this time around is more welcome than when she collapsed after having two-year-old son Mason because she frantically lost 33lbs in three months to get ready for a post-pregnancy bikini photoshoot.
OK! GALLERY: KOURTNEY KARDASHIAN AND MASON HAVE MOMMY-AND-ME TIME IN CALABASAS
Fans of Keeping Up With The Kardashians will recall Kourtney had to be tended to by emergency services after she didn't eat anything before going for a run on the beach.
"I have the paramedics calling me telling me that Kourtney passed out, she's in the back of an ambulance," sister Khloe Kardashian said at the time.
Kourtney said she was "embarrassed" that she had been "obsessing" about losing weight.
Kourtney and boyfriend Scott Disick are yet to decide if they are going to air scenes from Penelope's birth but admitted they did tape it.
"When I first saw her little face… it's just so crazy! It's really exciting… She has the Kardashian eyelashes," the proud mama gushed.