NEWS
Kourtney Kardashian & Scott Disick Tweet Back at Farrah Abraham: "We're Not Teenagers"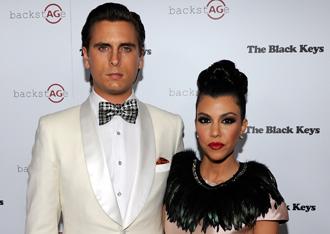 Article continues below advertisement
Kourtney couldn't understand the logic behind Farrah's Tweet.
"Why would I have anything to do with teen mom? I'm 32 years old!" she wrote. "I may look young honey, but don't get it twisted."
Her boyfriend and father of her children, Scott Disick, didn't put his response to Farrah's Tweet quite so delicately.
"Were not teenagers ya f***ing moronRT@F1abraham," Scott Tweeted.
OK! NEWS: FARRAH ABRAHAM DISSES KOURTNEY KARDASHIAN'S PREGNANCY!
And then in stepped Kourtney's sister Khloe Kardashian to ask who Farrah even is!
"I just thought she was some s*** stain on twitter, no?" he asked. "RT @KhloeKardashian I don't even know who this person is? How do u? @ScottDisick."
But Farrah didn't just keep silent and wrote back to the first family of reality TV.
"Double standards in this world?" she asked. "Yes & guess what !age and money honestly do not change a persons poor choice . Quit making excuses."
Who do you agree with? Farrah or Kourtney and Scott?