NEWS
Kristen Stewart Bounced Out of Sundance Happy Hour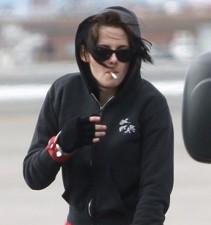 Just because you're the hottest property in Hollywood, it doesn't mean you can do whatever you like in Utah!
Kristen Stewart has been popping up all over Park City, Utah, while promoting two films at the Sundance film festival. On one of the Twilight stars many jaunts around town, she tried to stop by hot-spot Tao restaurant for Ed Hardy Shoes Happy Hour event. But much to her dismay, she was denied entrance to the event because she was underage, an onlooker tells OK!.
Article continues below advertisement
Kristen, wearing a hoodie and jeans, stopped by the restaurant Saturday afternoon with another guy and girl.
"They went around the back entrance and just wanted to hang out for a little bit before her appearance at the Joan Jett concert," the onlooker told OK! "As they started walking in, the bouncer stopped them and asked for their IDs. When he informed Kristen that she couldn't enter because she was underage, she and her friends seemed pretty surprised."
"Her friends tried to reason with the bouncer and told them that they just wanted to sit down and relax for 30 minutes but the bouncer still declined them. They huddled up for a few minutes, discussing what to do next and eventually left," the eyewitness continued.
We wonder if she would have made it in if her 23-year-old boyfriend Robert Pattinson was with her.
Bob Sagat and Lil Jon, who were allowed access to the Ed Hardy Happy Hour event, enjoyed the signature "Ed Har-tee-inis" and were surrounded by an entourage of cute girls the entire time, the onlooker said.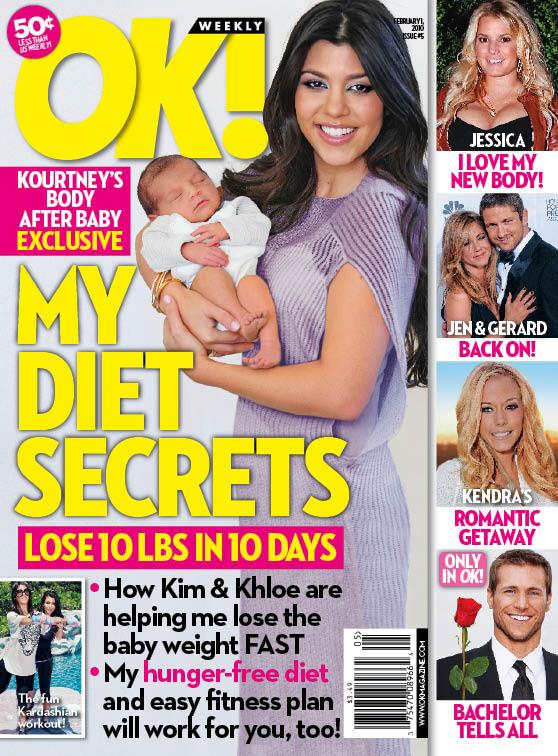 EXCLUSIVELY IN THE NEW ISSUE OF OK!, NEW MOM KOURTNEY KARDASHIAN REVEALS ALL THE DETAILS ON HOW SHE'S SLIMMING DOWN WITH HER HUNGER-FREE DIET AND EXERCISE PLAN!
•ALSO IN OK! THIS WEEK:
Jennifer Aniston: OK! reveals what's really going on with Gerard Butler.
Jessica Simpson: The singer is embracing her curves and revealing that she loves her body!
Haiti: From Wyclef Jean to Angelina Jolie to Lady Gaga, find out how all the stars are doing what they can to help.