NEWS
Kristen Stewart: R-Patts is "Sort of Perfect"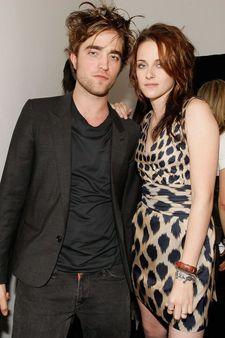 The highly anticipated Twilight film hits theaters in just about a week, and the entire cast was recently rounded up for one last round of press.
CLICK HERE to see OK!'s Ultimate Twilight Gallery!
In the December issue of Vanity Fair, Kristen Stewart ( who plays Bella Swan) opens up about her hottie leading man Robert Pattinson, revealing she knew immediately that he was the one to play the blood-sucking Edward Cullen.
Article continues below advertisement
"Well, I basically cast him," she says. "We did one day of auditions and a bunch of guys came in. Catherine Hardwicke, the director, afterwards was like, 'What do you think? This is such a hard choice.' I was like, 'Are you kidding me?! It's such an obvious choice!' It couldn't have been better. It was sort of perfect."
Stewart says she fit the role of sweet, unassuming Bella because she looks "like everyone. I'm a really typical girl."
Twilight, based on the best-selling book by Stephenie Meyer, chronicles the blossoming love between the mortal teen, Bella Swan, and the gorgeous vampire, Edward Cullen.
CLICK HERE to see OK!'s Ultimate Twilight Gallery!
Twilight opens in theaters Friday, Nov. 21!