NEWS
Kristin Bauer on Her 'True Blood' Character: "Very Challenging" and "Very Fun"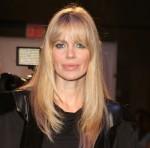 Kristin Bauer had an incredible season this year on HBO's hit True Blood. She talked to OK! exclusively about a cause very important to her and what it's like to play that awesome vampire Pam.
OK! GALLERY: TRUE BLOOD RETURNS FOR FOURTH SEASON WITH STAR-STUDDED PREMIERE IN L.A.
When OK! asked Kristin about playing Pam this season, she said:
"Doesn't she feel even more outrageous, if that's possible? I thought it was... for me, the experience of shooting it was just incredible. It was really — I kept using these words because I didn't want to reveal the plotline. I kept saying this year Pam is really 'raw.' I have this 'meaty' story line. I kept finding words, because she really was, and for me to have my own story line and for it to be so extreme was very challenging and also very fun."
Article continues below advertisement
Pam also had some problems physically this season, due to some witches.
"Oh, my Lord, it was a challenge! Not only is it five hours in hair and makeup, but then you also hope that after that time, when you walk onto the set, that you will be able to still act in it. And then, you know, when I shoot it and I say these lines 100 times, and I shoot the scene for 12 hours, then I have to wait six months to see it with everybody else and find out if I achieved what I wanted to and then hear back from people — I have to get the reviews. So it's a long process."
Does she have any favorite moments from this season?
"I thought the scene — there's a couple of scenes I really love. One of them was with Stephen (Moyer) when Pam goes to see Bill to say she wants permission to go kill 'the uppity wicked c***.' And she then pulls a piece of her face off... I thought that scene, I had so much fun shooting that scene with Stephen. Another scene that I thought was great to shoot was when Eric and Pam are in the dungeon. He's been in prison and she's dying and she says, 'You're a Viking vampire god' and he doesn't even want his memory back. That scene I thought was a huge moment for both of them and kind of moving to us."
Article continues below advertisement
A cause really close to Kristin's heart is the Physicians Committee for Responsible Medicine.
"I can't remember who first told me about it, but at a certain point I noticed that things said 'not tested on animals,' and I thought, 'Oh, my God, why would they be testing mascara on an animal?' I remember joking with a friend saying, 'What, are they putting mascara on a bunny?' It seems so ridiculous! It made no sense to me, and since some products would say 'not tested,' I would just buy those. I met PRRM through... I can't remember, maybe they just contacted me. I looked at what they were doing and I thought it was incredible, and also they were really effective. The thing about animal testing to me is how unnecessary it is and how much it doesn't work, because it's something like 80 percent — it may even be 90 percent — of things that tested fine on animals will fail when they get to humans. I don't know how a scientist can think our makeup will work. A rat is a little different than I am."
So what products does the animal lover use?
"I use a lot of Bare Minerals, and there's another company, Naked, that has a lot of great stuff. Almay I like a lot."