NEWS
Kristin Davis on SATC 2: "It's a New Adventure"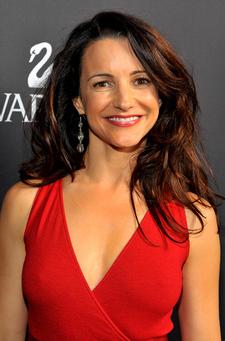 It's not just the legions of fans that are getting excited for the sequel to Sex and the City: The Movie, even the stars are amped for their return to the big screen.
"We're excited too," Kristin Davis told reporters at Modern Bride's 25 Trendsetters of 2009 at NYC's Palace Hotel on May 11. " It's very exciting and very different than the first one, which is the luxury of getting to do another one."
Article continues below advertisement
After the show ended its run on TV, there were a few things left hanging with Carrie, Charlotte, Samantha and Miranda, which was part of the fun of making the first movie, Kristin explains.
"We did the first one, and those were our pent-up things that we hadn't finished in the show, so now we're just starting fresh in a way, which is really, really exciting," she says. "It's just a new adventure."
Another great reason to be thrilled about returning to the set with Sarah Jessica Parker, Cynthia Nixon and Kim Cattrall? Quality time!
MORE ON:
Sarah Jessica Parker
"It's like getting to be with your girlfriends for 18 hours a day, which, you know, nobody gets to do in their lives," Kristin reveals, adding that the actresses are also friends offscreen.
"We see each other when we're not working," she tells OK!. "Everyone thinks we don't, I don't know why, maybe because we don't parade down the street when we're together."
And two other very exciting and tiny reasons to be thrilled being back on set? SJP's twins!
"I get to hold one when she's holding the other," jokes Kristin."I put in my request."