NEWS
Kym Johnson's 'DWTS' Diary: Time to Say Goodbye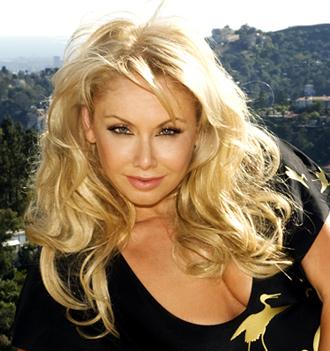 Hi everyone! Unfortunately, as you know, David and I were eliminated on Dancing With the Stars last week. I would have loved to have stayed in a little bit more. I would have loved to maybe finish finals at least. David did such a great job. It's a shame but I'm so proud of what he acheived throughout the whole journey and it was fun. We had two weeks left and then it's the finals so we just missed out on a little bit. We do we come back — we're all dancing on the finale so it'll be great.
Article continues below advertisement
I'm going to miss David, I already miss him. No more rehearsing with him every day! We're definitely going to stay in touch. I think I've made a friend in life in him. He's just a really lovely person. He was so nervous when he came into this, as everybody is, but yeah he was really nervous and he didn't have much confidence and that's what really changed for him. He ended up having more confidence and more poise on the floor. It was just really nice to see that change in him over the weeks.
I've had so many favorite moments from this whole season. Just dancing with David every day in rehearsal is so much fun. I have no regrets at all. I loved everything we did and I just had a really good time with David. So it's been a great season. David is doing great, as well. Yes, he would have loved to stay in and have been in the finals or something but he's he's got such a great outlook on everything and he's just happy that he had the chance to go as far as he did. He's obviously disappointed, it would have been nice to go further, but he's totally fine.
Article continues below advertisement
Now, I can relax a little bit and get back to normal things I haven't been doing so. At the moment I'm just thinking about going home. I'm going back to Australia, which I'm very excited about. So I'm looking forward to going home and seeing my family and spending time at home. Actually, Cheryl Burke is coming out too! She's coming to spend New Years eve in Australia so I'll be probably going on a vacation with her. We'll go to some island or do something and I'm looking forward to just showing her around Sydney.
Thanks to all the fans for supporting us this season!
Kym