NEWS
Kyra Sedgwick and family to help out in New Orleans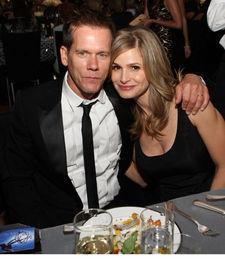 Volunteering
is a way of life for Kyra Sedgwick. The
Closer star donates her time to various charities.
"I
think it's the most fulfilling thing that you can do," she tells me at a
C.A.R.E. event held at NYC's Esquire North. "We are responsible for each other
as human beings. We can't do it alone. We need help, and we need to give help."
Kyra,
42, will be getting hubby Kevin Bacon, 49, and kids Travis, 18, and Sosie, 15,
Article continues below advertisement
involved when the family heads to New Orleans this Christmas to donate their
time and talents.
"After
living with a certain amount of wealth and being in the limelight, I think my
kids are really interested in giving back," she says. "It was actually their
encouragement that made us choose to do this."