NEWS
Lady Gaga and Jay-Z to Perform at 2009 VMAs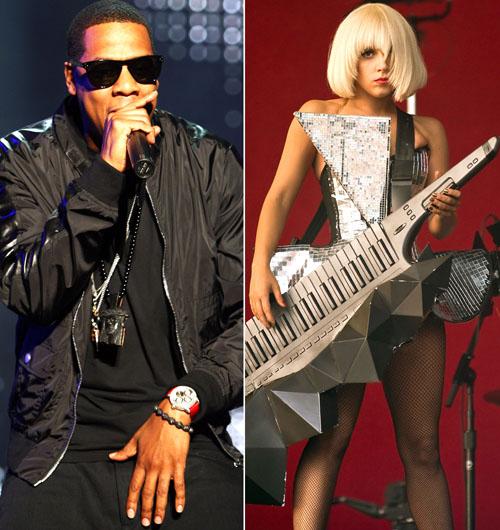 The 2009 MTV VMAs are already shaping up to be a star-studded event, with performers like Green Day, Pink, Taylor Swift and Muse, and presenters like Katy Perry, Leighton Meester and Chace Crawford. And now, Jay-Z and Lady Gaga have added their names to the night's entertainers.
Both will perform at the ceremony, slated to air live on Sept. 13 with host Russell Brand.
Jay-Z is nominated for "Best Male Video" and "Best Hip Hop" nominee for "D.O.A (Death of Auto-Tune)," while Lady Gaga is competing for nine moonmen, including "Video of the Year."
Article continues below advertisement
"I'm simply gutted to be both a performer and nominee at the 2009 VMAs. In fact, I'm so happy, I could die," the "Poker Face" singer says.