NEWS
Lady Gaga Talks NYC Amid 9/11 Anniversary: "It's Like the Husband I Never Married"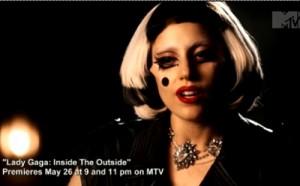 Lady Gaga is one of the many famous New Yorkers reflecting on the 10 year anniversary of the 9/11 attacks. The Grammy winner has opened up to MTV about the emotions behind the day and her strong love affair with NYC.
"I mean, there's so many stories that people don't know," she told MTV News during her "Inside the Outside" special. "I watched the towers fall from the roof of my school, holding all my best friends. I don't know ... just, my affinity and my love and the relationship I have with New York City — it's like the husband I never married."
Article continues below advertisement
Gaga continued to gush about her love for the Big Apple.
"I wrote so many songs on this new album Born This Way about New York City. I mean, every song on all my albums has some relationship to New York City, but one in particular 'Marry the Night,' that record is about my husband, New York," she shared.
Through Sunday, MTV's parent Viacom networks will air various public service announcements from celebrities including Gaga, Julianne Hough, Fran Drescher, Drake Bell and others by asking one simple question — "What will you do to remember?"
Get More: Music News
MTV 9/11 special
Get More: Music News