NEWS
Lady Gaga Tweets About Little Monsters Breaking Into Her Garage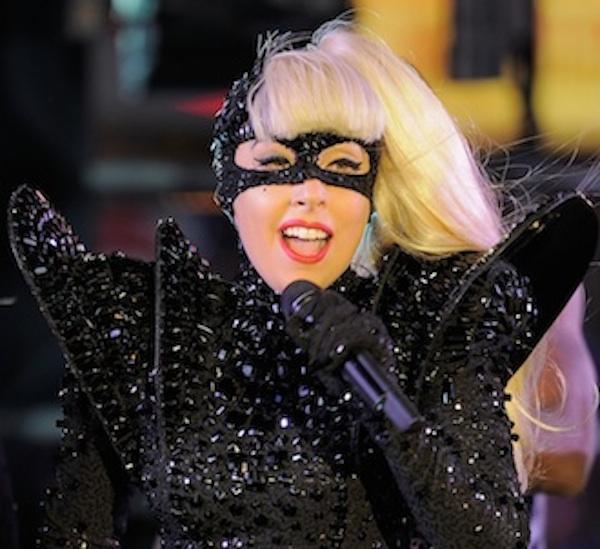 Sure, most of us wake up on Thanksgiving morning to tune into the Macy's parade on TV but for Lady Gaga, the morning was all about her garage.
As in fans trying to break into it!
OK! GALLERY: LADY GAGA STRIKES A POSE IN TOKYO
Mother Monster Tweeted, "#MONSTERFACT when gaga is asleep try to break into the garage, sing loud as possible, + ring the doorbell repeatedly #happeningnow."
It sounds like she took it all in stride and didn't mind that 35 (yes, you read that right!) fans broke into the garage.
Article continues below advertisement
She added, "Thanksgiving story: woke up for leftovers in kitchen (naked)- stumbled on security camera revealing 35 monsters in my garage #why #iloveu."
OK! GALLERY: LADY GAGA & DONATELLA VERSACE PARTY IN MILAN! ODDEST PAIRING OF THE YEAR?
Not only did she not mind, she must've been in a giving mood because she tried to feed one of the perps as well!
The "Born This Way" singer wrote, "i should be mad i guess except i tried to figure out how to slide stuffing under the door, but theres no cat-flap."
Then she added this tweet to drill down a message to her little mosnters: "To any little monsters trying to get in my house at the moment IF YOU SEE A LARGE ITALIAN MAN yelling about sleep IT IS NOT JOE GERMANOTTA."
RELATED NEWS:
LADY GAGA DONATES $1 MILLION TO HURRICANE SANDY VICTIMS