NEWS
Tearful Lamar Odom Gives Exclusive Rehab Interview!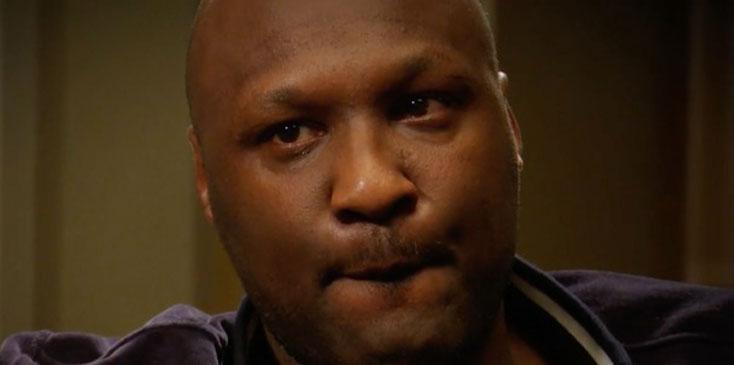 It has been just over a week since Lamar Odom entered rehab, and he is already sharing his journey in a very public way!
The 37-year-old has been plagued with drug problems for years, and nearly died last October when he overdosed at a Nevada brothel. Recently divorced from Khloe Kardashian, and facing the holidays along with the anniversary of his son's death, the former baller voluntarily entered rehab in an effort to avoid a binge. Intent on cleaning up his life, he took the major step in his recovery, and is intent on giving fans an inside look at his process.
Article continues below advertisement
Lamar's eyes fill with tears as he sits down with Dr. Travis Stork of The Drs discussing his near death experience and the demise of his relationship with Khloe.
Do you think it is good for Lamar to share is journey on TV? Check out the clip and sound off in the comments below!