NEWS
Lamar Odom's Ex Reveals: Lamar Isn't a Good Dad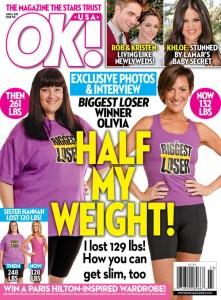 Lamar Odom joked on Khloe & Lamar that he wants to have enough kids with his wife, Khloe Kardashian Odom, to make up a basketball team. But, according to Lamar's ex-girlfriend, Liza Morales, he rarely acknowledges the son and daughter he has now! Liza is the mother of his two children, Destiny, 12, and Lamar Jr., 8. (A third child, 6 -month-old Jayden, died from SIDS in 2006.) Throughout the past five years, he's missed their birthdays and spends months without seeing them or calling, says Liza. It's a sure sign that Khloe should be concerned about Lamar's commitment to parenting before they have a baby together.
Article continues below advertisement
During the years he spent with Liza, Lamar's fidelity was always an issue, says an insider, who explains that they split in 2008 when Liza discovered he was in a serious relationship with another woman. Despite their painful breakup, Liza moved to L.A. so the kids could get to know Lamar. "He promised he would straighten up as a dad," Liza explains. "But for a period of 11 months, he saw the kids about five times. So I moved back to New York, where we have other family."
Now, Destiny and Lamar Jr. fly out to L.A. every Christmas to visit, but Liza says that Lamar rarely sees them the rest of the year. "Financially, Lamar has always been very giving," Liza tells OK!. "But as a father, he has been very inconsistent."
Recently, Khloe and Lamar have indicated that they'd like his children to appear on their reality series. "Maybe in the summer, if we film a season when they're out of school," Khloe told OK! in April. This past winter, out of the blue, Lamar also petitioned a judge for more access to the kids. "With filming and Lamar's schedule, we have to work out a better agreement," Khloe told OK!.
Although Liza wants the kids to know their dad, she doesn't want them on TV. "I definitely am not going to allow them on the show," says Liza. The case hasn't been settled yet, but Liza hopes Lamar will put his children's needs first. "I want Lamar and I to be cordial for the kids' sake," says Liza.
FOR MORE ON LIZA'S TAKE ON LAMAR BEING A FATHER, PICK UP THIS WEEK'S ISSUE OF OK! - ON SALE EVERYWHERE NOW!