NEWS
LAPD: Orlando Bloom NOT Visibly Intoxicated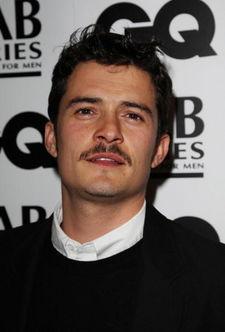 Despite online reports to the contrary, Orlando Bloom was not intoxicated — at least according to the police — when the car he was driving last night ended up in a minor accident.
"He showed no signs or symptoms of intoxication," an LAPD spokeswomen tells OK!,
explaining why no sobriety test was given. "The officers are experts.
They can tell by looking if a person is intoxicated."
The Lord of the Rings star was involved in a minor car crash early Friday morning, while driving in Hollywood, Calif. At around 2:15 a.m., Bloom, 30, was behind the wheel of a 2003 Toyota Matrix when, the spokeswoman tells OK! "a silver or white SUV cut him off, forcing him to hit two parked cars."
Article continues below advertisement
Bloom, a 30-year old female passenger who was in the front seat and a 35-year-old female backseat passenger were taken to a local hospital. Bloom suffered no injuries, while the woman in the backseat suffered a fractured neck.
Right now LAPD is looking for the SUV that cut in front of Bloom and "investigating it as an accident" as no ticket was issued to the actor.
By Jon Warech