NEWS
Larry Birkhead Remembers His Father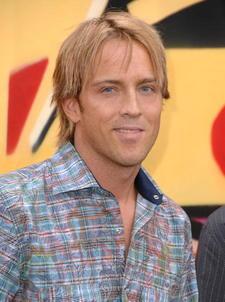 Larry Birkhead's roller-coaster year ended on a sad note when he lost his father, Larry Birkhead, Sr., earlier this week. The elder Larry passed away at the age of 66 following complications from a knee surgery, his son reveals to Entertainment Tonight.
"He just had knee surgery then was sent home with an oxygen tank because they noticed a shortness of breath," Larry says. "He was getting ready to start rehab for his knee and his lung and he collapsed in the bathroom."
Article continues below advertisement
The death was undoubtedly unexpected as his father was looking forward to spending his first Christmas with his granddaughter, Dannielynn, 15 months. "My dad was so excited about spending the holidays with us. He kept calling me asking when I was coming home with Dannielynn for Christmas," Larry says.
The 34-year-old photographer credits his daughter for helping him get through this difficult time, otherwise "it would be impossible to deal with." Larry says he's trying to move on by remembering and honoring his father's positive and good-natured outlook on life.
"He bragged to all the nurses at the hospital during his knee surgery that he was my dad and Dannielynn's grandfather," he says. "When they didn't believe him, he would always show them his ID with the name Larry Birkhead, then he would say, 'but I'm the good-looking Larry Birkhead!'"
For more on Larry, check out ET tonight!