NEWS
Larry Teams With Habitat for Humanity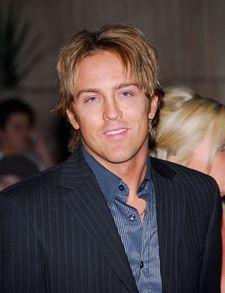 Larry Birkhead's 2008 is filling up at a rapid pace. He just returned from the Bahamas with his daughter Dannielynn, where the two commemorated the death of Anna Nicole Smith — . Now, the 35-year-old single dad is going to be helping out a single mom.
Larry has teamed up with Habitat for Humanity, the nonprofit group that builds homes for the needy. The photographer will head home to his native Louisville, Ky., where he will help build a house for a struggling single mother of three.
Article continues below advertisement
Two of the three children suffer from spina bifida, a birth defect that affects the spinal cord. Larry, whose own daughter will have eye surgery next month to correct strabismus, said he plans to name the house after 17-month-old Dannielynn.