NEWS
The Last Word with Ashley Greene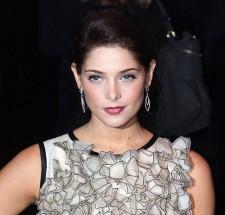 Twilight star Ashley Greene has been busy promoting New Moon all over the world, but the 22-year-old beauty is finding ways to stay grounded. In the current issue of OK!, Ashley reveals what's making her laugh out loud these days.
Last Book I Read: I'm in the middle of two books right now — Chelsea Handler's My Horizontal Life and The Four Agreements by Don Miguel Ruiz.
Last Song I Downloaded: "City," by Sara Bareilles.
Article continues below advertisement
Last Thing I Purchased For Less Than $10: A bag of Cheetos.
Last Splurge: A pair of Frankie B. jeans. I love the way they fit.
Last Thing Cooked: Popcorn. Does that count?
Last Thing That Made me Laugh Out Loud: My puppy, Marlo. I came and found her trapped between my comforter and my duvet cover. She crawled in and got stuck! Also, the YouTube video of King Curtis always makes me laugh.
Last Thing That Made Me Cry: The movie P.S. I Love You.
Last Person I Said "I Love You" To: My mom, Michele.
Last Crush: Quarterback Tim Tebow — I'm a huge Florida Gators fan.
By: Jennifer Birn