NEWS
The Last Word with Jenny McCarthy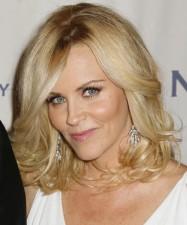 OK! chatted recently with actress, mom and autisim activist Jenny McCarthy, who shared her "last" things. Jenny is also the spokesperson for Weight Watcher's Lose For Good campaign.
Last time I laughed: Last night, iChatting with my 7-year-old son, Evan.
Last romantic thing my boyfriend, Jim Carrey, did for me: I don't think it's one thing. It's all the time — love, sweetness.
Last time I cried: During PMS, listening to a Barry Manilow song on the radio.
Article continues below advertisement
Last time I lied: When I told someone their breath didn't stink.
Last time I felt embarrassed: When I had a big zit on my nose. I hid from Jim and wore a lot of makeup.
Last time I was jealous: Um... when I saw my sister's new purse. It was shiny.
Last advice I gave: To a parent, saying that their voice is very powerful and to speak up on behalf of their children.
Last time I was mistaken for another celebrity: I've been mistaken for Jenna Jameson laughs. I am flattered and scared all at the same time.
Last risk I took: Opening my heart, it worked.
Jenny is the spokesperson for Weight Watcher's Lose for Good campaign, which fights hunger through alliances with the charities Share Our Strength and Action Against Hunger. Through Oct. 17, as members lose weight, Weight Watchers will donate up to $1 million to feed those in need, in addition to organizing food drives at Weight Watcher's meeting locations.