NEWS
The Last Word with Kris Allen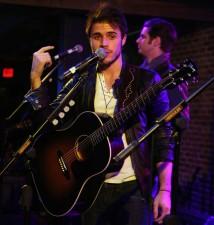 American Idol winner Kris Allen chatted with OK! and shared a story about the last time he sang to his wife and confessed which movie makes him cry — every time!
Last Meal I'd Eat Before I Die
Probably my mom's chicken spaghetti. And the dessert would be her dump cake. I know, it sounds bad — it's not really even a cake. You actually use cake batter and throw some nuts on top of it. And there's fruit in the middle and it has 18 sticks of butter in it. It's really incredible.
Article continues below advertisement
Last Time I Sang To My Wife, Katy
The other night, I was doing country versions of all the songs on the album and she was laughing hysterically. She was telling me that I could never make it in country music.
Last Time I Was Mistaken For Another Celebrity
Driving down the road in L.A., during American Idol, this woman pulls up to me and looks over. I was like, "Maybe she notices me!" And then she said, "David Archuleta!" I don't think I look like him. Whatever.
Last Time I Saw My Wife, Katy
This morning, when I left the apartment. We are living in L.A. There's a lot of work to be done in L.A. so we are kind of staying out here right now. We're not buying a house. I don't know how smart that would be considering that we don't know exactly what we're going to do.
Last Time I was Starstruck
When I was performing at the Miami Dolphins game, I was in Marc Anthony's suite and he was talking to me, and then he said, "Babe, come over here." This beautiful creature turns around and it's Jennifer Lopez. I was trying to play it really cool though.
Article continues below advertisement
Last Time I Hung Out with Adam Lambert
Oh man, that's probably seriously been since the tour. I see him every once in a while here at the office. One day, I was walking down the street, and he was seriously driving down the road. And he yelled at me, we stopped and said hello to each other.
Last Time I Cried
I was in my hotel room in Miami and I started watching Marley & Me again. The first time I watched it, I cried on the plane. Then this time, I was like, "I am going to make it through." But I didn't — I cried like a little baby. It's pretty sad, but it's a good movie.
Last Romantic Date I Had with Katy
Our idea of romance is a little different from other people's. Last night, we were tired, but we weren't ready to go home yet. We drove up to this café that is open 24 hours and just had a small cup of coffee together and just hung out for a while at the coffee shop. We thought that was nice.
Reporting By Rana Meyer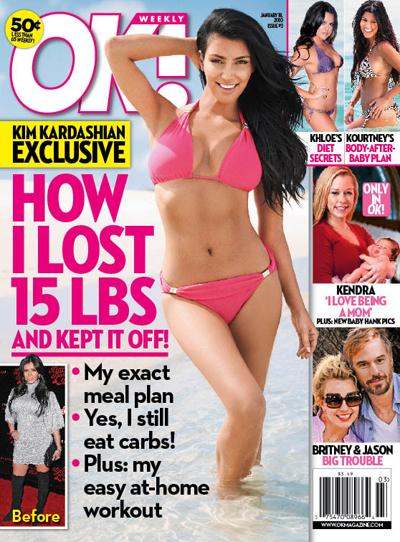 EXCLUSIVELY IN THE PAGES OF OK! — ON SALE EVERYWHERE NOW — KIM KARDASHIAN SHARES HER SECRETS FOR GETTING THIN AND STAYING IN SHAPE!
Also in this issue:
• Trouble in Paradise for Britney Spears
• Inside Robert Pattinson and Kristen Stewart's Romantic Getaway
• Jersey Shore's Snooki ditches the high hair and gets an amazing make-under!
• Kendra Wilkinson's family photos of newborn baby Hank
...and all the latest news, gossip and photos!