NEWS
Last Word with Margaret Cho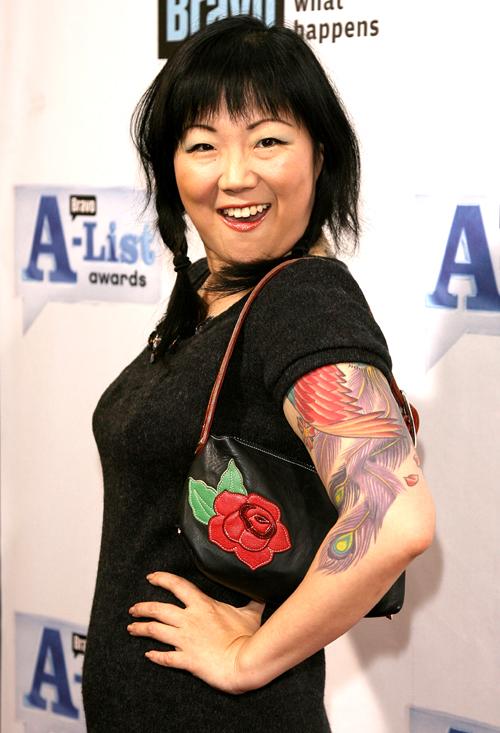 THE COMEDIAN — NOW STARRING IN LIFETIME'S DROP DEAD DIVA — SHARES HER LASTING IMPRESSIONS
LAST COMPLIMENT I RECEIVED
That my smile was like a sunrise.
LAST TIME I LIED
On a plane to Cape Cod. You know how you have to tell your weight when you get on those small planes? I may have left off a few pounds. So if we crashed, it would've been my fault.
LAST PERSON WHO SAW ME NAKED
Probably my husband artist Al Ridenour but, you know, when you're married that long you don't even register nudity anymore.
Article continues below advertisement
LAST TIME I WAS STARSTRUCK
I went to go see PJ Harvey, and I really wanted to go backstage and meet her, and she said no laughs. I was devastated.
LAST CELEBRITY I MET
I wanted to meet PJ Harvey, but she said no!
LAST MEMORABLE DREAM I HAD
The other night I dreamed that I was having sex with somebody that was not my husband — I don't know who. And then my friend came in and filled up my toiletries bag with water, so I was distracted from the sex.
LAST TIME I MADE A WISH
I was eating a breakfast taco at the airport, and I found an eyelash in it. I was so disgusted, but I ate it anyway because I was hungry and tired. I wonder if I still get to make a wish. And if I do, it'd be "I wish I didn't eat that taco."
LAST DIVA MOMENT
I don't have any. I'm more dude than diva.