NEWS
The Last Word with Samantha Harris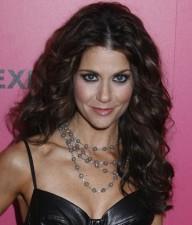 It has been a busy year for Samantha Harris! From her stint as Roxie Hart on Broadway to co-hosting Dancing with the Stars to taking care of her two-year-old daughter Josselyn, Sam, 37, knows how to find balance. She divulges exclusively to OK! her last big purchase and what she won't share with her husband!
Last Indulgence: A heaping handful of frozen M&M's.
Last Big Purchase: My very first Mac — my first computer since college, when I had that archaic box of a word processor. The MacBook Pro has made life so much easier.
Article continues below advertisement
Last Celebrity I Met: I think I've interviewed everyone 20 times. Who would have been recent? Sandra Bullock. She cracked me up; she was a total riot and so much fun to talk to.
Last Song I Downloaded: I just bought my own iPod for the first time and I started downloading Broadway tunes — 364 of them. I always shared an iPod with my husband Michael Hess before. I grew up loving show tunes, but he didn't love having so many of them on his iPod — so I really went to town and had a great time downloading.
Last Time I Said I Love You: I say it every two seconds to my little 2-year-old, Josselyn, and to my husband.
Last Time I Was Angry: When I was carrying my daughter, someone blew cigarette smoke into the air as we passed. So rude.