NEWS
Late-Night Wars! How Conan O'Brien is Doing Now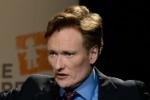 The entertainment world and insomniacs everywhere are buzzing with the news that Jimmy Fallon is officially taking the The Tonight Show reins from Jay Leno, and in about a year. While it's an exciting day for Fallon fans everywhere—can you just imagine the adorable music numbers we all have in our future?—it's especially bittersweet for those who can't forget about the late-nights wars of 2010. How is Conan O'Brien handling all this?!
Article continues below advertisement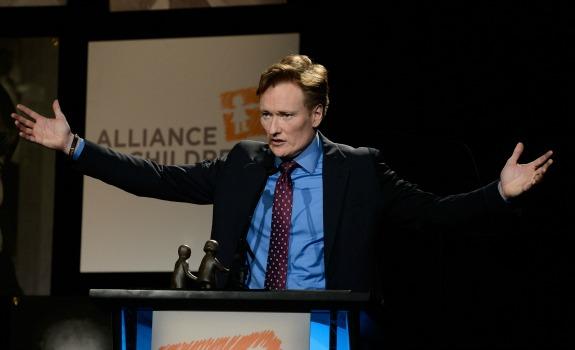 Back in 2004, Conan inked a deal to take over The Tonight Show. He finally did in 2009—for only seven months, when Jay Leno took the hosting spot right back. So it's gotta hurt Conan that just a few short years later, NBC is giving Jimmy a shot.
Watch: Jimmy Fallon and Michelle Obama have a dance-off!
Luckily, Conan is probably not hanging out depressed in his sweatpants today. Things are going pretty darn well for him! Just two days ago, his TBS show Conan was renewed through November 2015. The network says he has awesome online engagement and that his audience is super young. Also, his hair is as springy and orange as ever. So there is that!
Are you a big fan of Conan? Do you wish he were still hosting The Tonight Show? Are you excited about Jimmy? Tell us in the comments below or tweet us at @OKMagazine.