NEWS
Latest New Moon Trailer to Debut this Week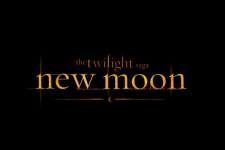 Whether they actually want to see it or not, there will probably be a lot of Twilight fans buying tickets to go see Bandslam this Friday. Why?
Because it has just been announced that the latest trailer for New Moon will be shown exclusively before the new Vanessa Hudgens film (which also happens to be produced by Summit Entertainment — shocker.)
If you simply can't wait to get your New Moon fix, there will 14-second teaser of the trailer hitting TV and the Internet tomorrow.
Article continues below advertisement