NEWS
Latest NYC Housewife's Scandal a Hoot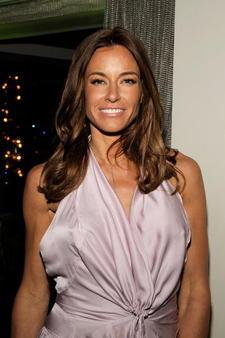 From one high-publicized battle to another, Real Housewives of New York City star Kelly Bensimon is finding herself in a lot of hot water lately. After allegedly beating up her boyfriend Nick Stefanov, the former model is being accused of lifting the idea for her owl pendant jewelry line from a colleague.
According to Page Six, Celeste Greenberg worked at Elle Accessories with the leggy reality star, who was editor-in-chief of the magazine then. While there, she sourced a vintage owl pendant for Kelly to wear for photo shoots. She then reportedly approached Kelly and they verball agreed to design and sell a replica of the owl, and split profits between them. Celeste's feathers are ruffled and she is now suing, as Kelly sells the owls for $325 on her own.
Article continues below advertisement
"Kelly has been hawking the owl on her Bravo show, on the talk-show circuit, and in a bunch of magazines," a source tells the columnn. Celester herself didn't comment, and said the suit is pending and that her lawyers are in touch with Kelly's.
A rep for Bensimon told Page Six: "This girl used to work at Elle Accessories with Kelly. Kelly went out of her way to book her for freelance gigs. They went their separate ways. Now she's coming after her because she needs money and Kelly's name is in the press. There's no validity to this. They never had an agreement about anything."