NEWS
Laura Leighton Dishes on Returning to Melrose Place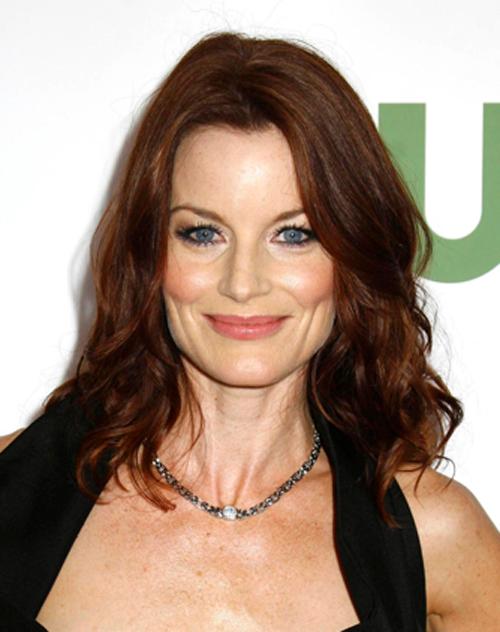 Anyone who watched the original Melrose Place remembers how delightfully bad Sydney Andrews was, so it's no surprise Laura Leighton is more than happy to be reprising her scheming character on the show's new incarnation.
"She was a fun character the first time around. I was really happy to have the opportunity to play her again," Laura tells AOL TV. "The concept of this updated version is terrific; it's modern, edgy and fun to be a part of -- even if I have to play the 'old lady," she adds.
Article continues below advertisement
Laura reveals there wasn't a moment where she didn't consider revisiting the show.
"There was no hesitation. It was a no-brainer. I knew this would be something really fun to do. It wasn't just a pitch from the producers -- it was a fully written script and they said, 'Please, read it!' I did, and I loved it," she says. "It's really unique and, at the same time, I think it captures the tone of a fun Melrose show, but in a very modern way. We get to know the characters through various flashbacks. We see parts of the missing years. Melrose Place, the building, is a character. We find out what happened since last we saw all these characters."
Speaking of revisiting -- how is Sydney even alive? Fans of the show might remember her being hit by a car and presumed dead.
" 'Presumed' is the operative word," explains Laura. "I presumed Sydney was dead, but apparently, she wasn't."
Thank you. I think she's paying for some of her past mistakes and is trying to come to terms with who she is and accepting the fact that some things have not changed.
Melrose Place might not be the only place she'll be popping up, as Laura says she could possibly appear on Desperate Housewives -- her husband and fellow Melrose Place vet, Doug Savant, stars as Tom Scavo.
"Marc Cherry, creator of Desperate Housewives has said he'd love to have a scene where Doug and Felicity Huffman, who plays his wife Lynette have dinner with a couple played by Bill Macy Felicity's real-life husband and me," reveals Laura. "That's a funny idea. I'm sure if he can figure out a way to do it, he will!"