NEWS
Lauren Conrad Talks Cocktails, Clothes and Comforts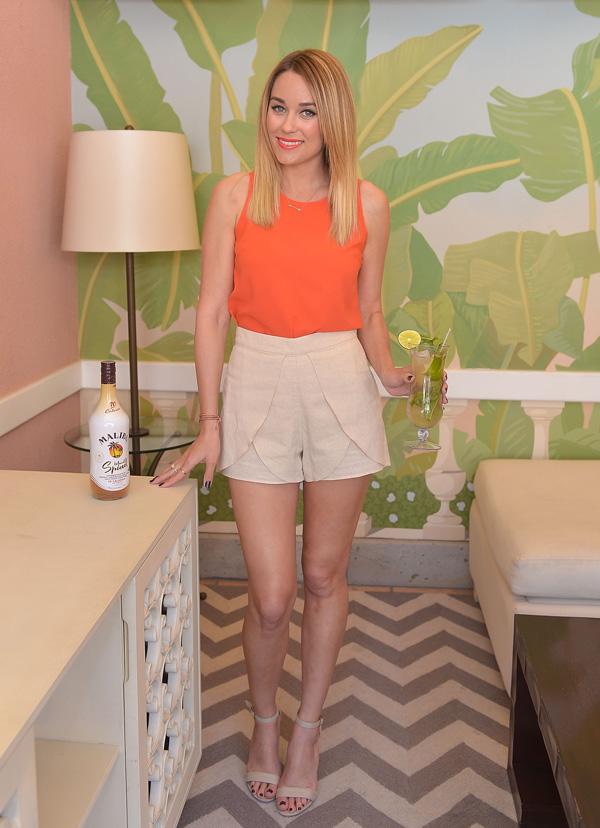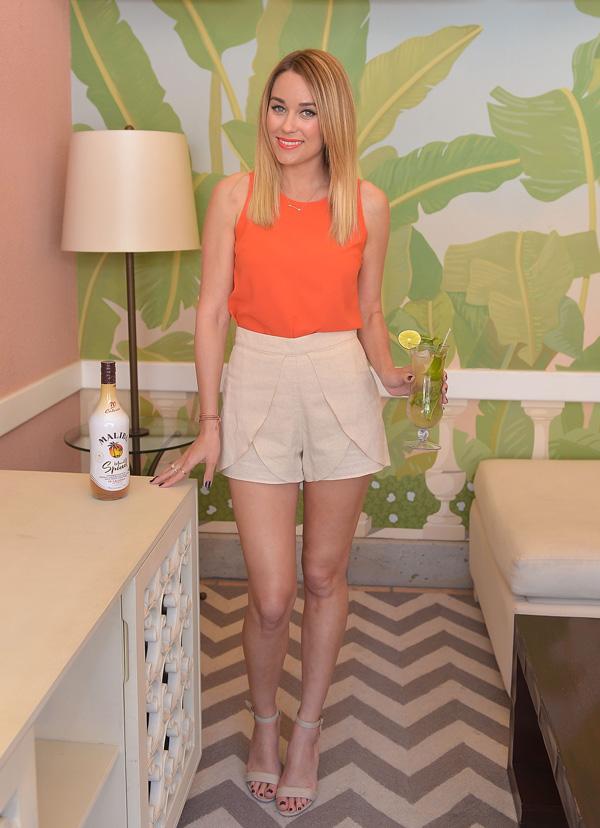 Since Lauren Conrad is basically an expert on all things fabulous, I happily accepted an invite to chat with her at a Girls' Day Out she hosted with Malibu Spiced Rum at the Beverly Hills Hotel. Yummy cocktails were served up poolside at the iconic LA hotspot (the recipe for my favorite libation is below from the event is below) while Lauren gave OK! the lowdown on her idea of the perfect girls day and what we can expect from her to-die-for fashion lines.
Article continues below advertisement
OK! News: Akon Talks Lighting Africa and His Shocking New Album
OK!: What's a relaxing girls' day for you and your friends?
Lauren Conrad: I think just that—relaxing. Sometimes the best days are unplanned so I love being at a pool or at the beach, especially when it starts warming up and you can enjoy the weather. When you're with your best girlfriends you don't need to plan anything, you can just kind of hang out and talk, have a cocktail!
OK!: Who is part of your crew these days?
LC: They're pretty much the same to be honest. It's funny because I work with a lot of them. Two of my best friends I've started businesses with so I get to see them throughout the week anyways. They're all people I grew up with.
OK! News: What's Bella Thorne's Dirty Little Secret?
OK!: What type of cocktails are you into?
LC: I like a little more of a fancy cocktail, maybe a garnished cocktail or possibly one with fresh herbs in it.
Article continues below advertisement
OK!: Is there one place in LA you love to go for drinks?
LC: I haven't been to a bar in so long! The Tasting Kitchen in Venice does really nice cocktails. They're not crazy but they do some really good ones.
OK!: What fashion trends are you so looking forward to?
LC: I'm loving all of the pastels for spring. I'm a huge pastel person. I kind of never stop wearing them but I feel like they're more appropriate in spring. Definitely pastels and a lot more skirts. I feel like I'm missing my midi skirts. I can still do the minis during the winter because I throw a tight on but you can't really do the little midis and the easy breezy skirts so I'm excited to do some of those. And then the easier layering pieces.
OK! News: Drew Barrymore Invites You to Become the Face of Flower
OK!: For your lines, is there anything you're exploring that you haven't done before?
LC: We just did for our fall collection, so it won't be out for a minute, but we just started showing it is a kind of fitted bodysuit. It's kind of tailored and it's strapless and it has a big bow on the back. It's a sexy little piece.
For your own girls' day, check out this super simple cocktail:
Malibu Coconut Spiced
1 1/2 parts Malibu Island Spiced
4 parts coconut water
Build ingredients over ice in a rocks glass. Garnish with a lime wedge.
Which celeb would you love to hang out with for a day? Tell us in the comments or tweet @OKMagazine.