NEWS
Lauryn Hill Cancels Tour Dates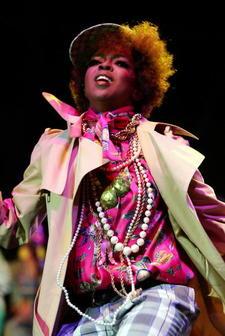 Bad news for fans of Lauryn Hill who had been hoping to see the singer during any of her planned concerts in Europe this summer; all Euro tour dates have been given the axe.
A spokesperson for the Stockholm Jazz Festival, where the former Fugee had been slated to headline, told the Associated Press that she had been informed by Lauryn's agent that all her scheduled European dates have been canceled, citing unspecified "health reasons" as the cause of the cancellations.
Article continues below advertisement
Hill has been an aloof and occasionally controversial figure in the music business, who has performed only sparingly and who hasn't released an album of new material since her Grammy-winning, multi-platinum The Miseducation of Lauryn Hill in 1998. These concert dates in Europe had been viewed by many fans as a sign that she was ready to get back to performing — and that she'd perhaps release the purported library of unreleased songs she's recorded in the last decade.