NEWS
Lawsuit Against 50 Cent Thrown Out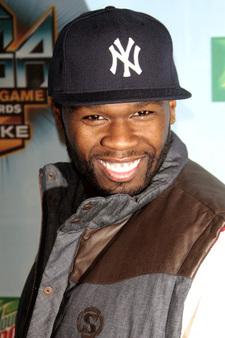 Rapper 50 Cent must be sighing one big sigh of relief – or maybe 50 million of them. A state Supreme Court justice in Manhattan has thrown out the $50 million lawsuit brought against 50 Cent by ex-girlfriend Shaniqua Tompkins.
Tompkins had claimed that 50 promised to give her half his earnings for the rest of the life, as well as a home he bought. That home burned down last May while Tompkins was still living there.
Article continues below advertisement
A statement from the rapper's lawyer says "Ms. Tompkins's claims pertaining to a $50 million verbal contract were entirely frivolous. In dismissing the case before trial, the court is sending a clear message. This is a complete and total victory for 50."
Don't think 50's not grateful for getting away with his bank account intact, as he humbly states, "I'm very thankful for this decision. I knew that once the facts were heard that justice would prevail. I hope now that we can put this behind us and move forward with our lives."