NEWS
Lawyer: Lindsay Lohan Wants Family Time Before Rehab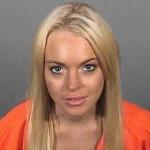 Lindsay Lohan's attorney Shawn Chapman Holley says the troubled actress is "concerned" about what will happen immediately after her release from jail.
The lawyer said, "I don't know when she's going to be released, but she's concerned. She obviously wants to comply with the court's orders," reports ET Online.
OK! NEWS: MICHAEL LOHAN TO ROBERT DOWNEY JR: PLEASE HELP LINDSAY!
"She understands that the judge wants her to go into rehab, but she'd like to have some time at least to spend with her family before she does that."
Article continues below advertisement
Judge Marsha Revel ordered that the 24-year-old would have 24 hours free after her release before she heads to rehab for three months, but Holley revealed that "there's a push now for her to go directly to rehab from jail."
OK! NEWS: DINA & ALI VISIT LINDSAY FIRST THING MONDAY
"I think it would only be fair for her to be able to spend some time with her family and that's what she'd like for me to emphasize to Judge Revel," Holley said.
Lindsay is currently serving her sentence for a probation violation related to a 2007 DUI case. Though Holley doesn't "think jail helps anyone," she reported that her client is physically holding up well. "She's eating and drinking. She looks great."