NEWS
LC & Audrina's Crushes Revealed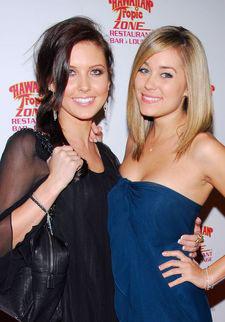 The Hills are alive with the sound of... High School Musical?
At least it is according to reality star Lauren Conrad! "High School Musical's pretty random, right?" she tells OK!. "I love that."
Lauren, 22, also happens to love HSM star, and younger man, Zac Efron, 20. "He's my crush right now," she says. We're pretty sure Zac's girlfriend, Vanessa Hudgens, would have something to say about that!
Meanwhile, Lauren's friend and nudie-photo queen Audrina Patridge is yearning for another young star. While dining at STK in L.A. on March 26 Audrina, 22, revealed her fantasy boyfriend to pals.
Article continues below advertisement
"I do have a crush on somebody," she said. "I kind of have a crush on Henry Cavill, that guy from The Tudors. I love that show."