NEWS
LC Blogs Good-Bye to The Hills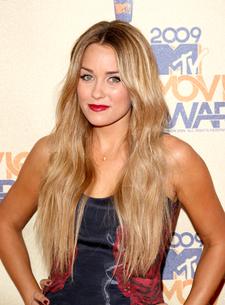 Well, it's officially over: after years in front of MTV's cameras, first on Laguna Beach and then The Hills, resident good girl Lauren Conrad is done putting her life on screen.
The reality TV alum chronicled her feelings about her experiences on the show, writing on her blog after the last episode aired. Kristin Cavallari arrived during the season finale to take over the role of lead blonde.
LC writes:
Article continues below advertisement
"Last night was my last episode of 'The Hills'. It was a bittersweet night for me. A part of me is sad to say goodbye to something that has been such a prominent part of my life, but I know that it was time and I am very happy with my decision. I want to take this opportunity to thank everyone who has watched and supported me over the years. While putting my personal relationships and struggles on television wasn't always easy, the support I received from people made such a difference. Because of all of you, I was able to accomplish so many aspirations and for that I am very grateful. So, THANK YOU EVERYONE!!!
I have some interesting projects in the works and I will keep you all updated.
From what I've heard the next season will not disappoint :-)"