NEWS
LC's First Book Excerpt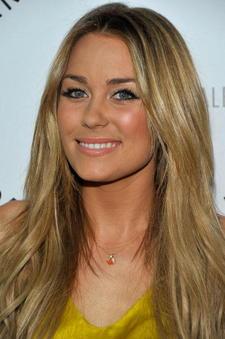 Lauren Conrad might be leaving The Hills, but in the meantime she's all but memorialized it in her new novel, L.A. Candy.
In a new excerpt in Teen Vogue, readers can peek into LC's head, almost as if they're right there with her while camera crews set up, lights are set, scenes are filmed and directed and characters are set in motion as she tries to live her real life.
The story follows a young woman named Jane Roberts who moves to L.A. and gets an internship at a popular event planning company. That bright and sometimes bewildered woman appears to be a very thinly veiled version of Lauren herself.
Article continues below advertisement
"They had intercepted her in the parking lot, miked her, and filmed her getting out of her car and walking to the lobby of the building. Five times. Now they were setting up in the front waiting area of Fiona Chen Events, filming her 'arriving for work.'"
And that's just the beginning! For more of LC's literary debut, read on at TeenVogue.com.