NEWS
LC's Story Behind the Strands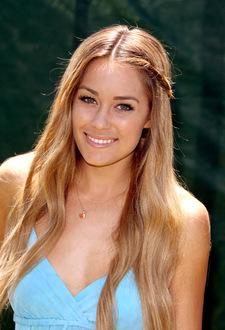 Lauren Conrad has a look that's become familiar to fans of The Hills, especially in the most recent seasons: easy, flowy, low-maintenance... and that braid, the ever present hair accessory adorning her head almost wherever she goes.
So if you've been wondering what exactly is with that ever-present LC style, she's explaining the story behind her penchant for the braid.
"I cut my own bangs, so I have to braid it back a lot," she tells BellaSugar. "I have weird Girl, Interrupted bangs going on."
Article continues below advertisement
Hey, Angelina Jolie won an Oscar for that movie, so it might be a good movie to cop a style from!
MORE LAUREN:
<a href="http://www.okmagazine.com/pixandvids/gallery/14734/9" target="_blank"><img src="https://d-images.okmagazine.com/img/photos/large/30935.gif" height="100"/></a> <a href="http://www.okmagazine.com/pixandvids/gallery/14734/10" target="_blank"><img src="https://d-images.okmagazine.com/img/photos/large/30934.gif" height="100"/></a> <a href="http://www.okmagazine.com/pixandvids/gallery/14734/11" target="_blank"><img src="https://d-images.okmagazine.com/img/photos/large/30933.gif" height="100"/></a> <a href="http://www.okmagazine.com/pixandvids/gallery/14734/12" target="_blank"><img src="https://d-images.okmagazine.com/img/photos/large/30932.gif" height="100"/></a>