NEWS
Lea Michele, Chris Colfer, Cory Monteith and Naya Rivera Confirmed For Glee Next Season!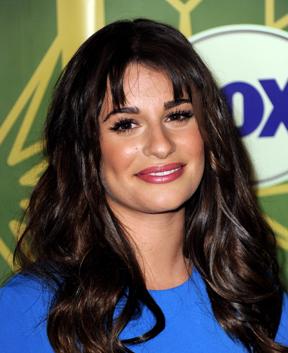 The cast of Glee attended the Fox Television Critics Association event last night, where there was good news and bad news.
There will be no spin-off for graduating seniors played by Lea Michele, Cory Monteith and Chris Colfer, but all three actors plus Naya Rivera are confirmed to be returning next season.
It has been revealed that show creator Ryan Murphy has a plan for season four that is "revolutionary," says Lea.
Article continues below advertisement
OK! GALLERY: LEA MICHELE AND DIANNA AGRON'S GQ PHOTO SHOOT: SPOT THE TATTOOS
"It's definitely the right time to say yes, Rachel will be back next year, as will some of her other friends. Ryan told me his plan, and I will tell you it's incredibly groundbreaking and it's revolutionary for television, the way he's figured out how to use these graduated high school characters on this TV show."
Also being reported out of the TCA event is that Grant Gustin, who plays Sebastian Smythe, will be back as a series regular next season. Sebastian is both loved and hated for making advances on Blaine, played by Darren Criss, and has already told Chris' character, Kurt, that he plans to break up Blaine and Kurt! Will Sebastian be redeemed or remain a villian if he becomes a regular next season?
Are you happy that the graduates will be back next season? Do you want Sebastian to be a regular next year?