NEWS
Lea Michele Opens Up About Seeing Costar Ashton Kutcher Naked: "It Was Awesome"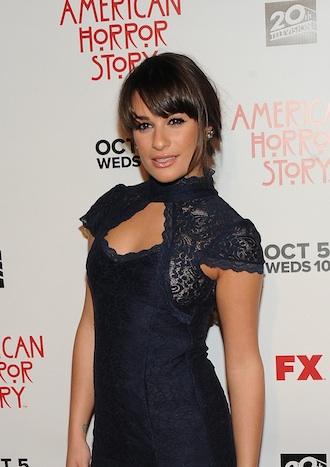 Life is pretty good right now for Glee star Lea Michele. Not only is she enjoying life after splitting up with her boyfriend Theo Stockman, she's getting a kick out of sharing the screen with Ashton Kutcher which included an unexpected prank he pulled on her!
As Lea attended Mohegan Sun's 15-year anniversary with her girlfriends to see Jennifer Lopez in concert, as pointed out by E! News, she opened up about the costar she gets to kiss in her upcoming movie.
Article continues below advertisement
While filming New Year's Eve, Lea got to smooch the Two and a Half Men star and also got more than she bargained for one day!
"He really takes everything so seriously, but then he would also make me laugh so hard and play pranks on me." Lea added, "One day, I opened up a door and he was supposed to be there fully clothed and he wasn't. That was awesome."
Although Lea recently came back from Paris and made a quick trip to Connecticut, the Glee star has a pretty jam-packed jetset schedule. Considering she's already back in L.A., yesterday she tweeted, "Gotta hit the ground running now and head to work.. Who works on Sunday?!?! Me!! :)"