NEWS
LeAnn Rimes Blasts Rumors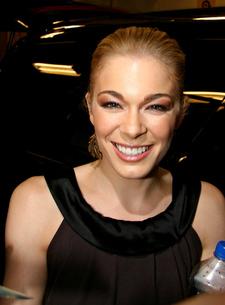 Two months after reports circulated that LeAnn Rimes and Eddie Cibrian were cheating on their spouses together, a new rumor is making the rounds: Eddie's wife Brandi Glanville claims that LeAnn is stalking her.
But LeAnn's rep says that simply isn't true, blasting Brandi's stalkingi comments when speaking with Extra.
"These comments are incredibly defamatory, and while there are always two sides to every story, LeAnn continues to remain above the fray and chooses not to play this out in the press," her rep states.
Article continues below advertisement