NEWS
Learn How To Walk In Heels Like The Stars—Plus an Awesome OK! Twitter Giveaway!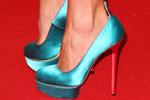 The Oscars stars make walking in heels look easy as pie, but don't get discouraged if you aren't very good at strutting your stuff in the shoes—the stars have had lots of practice and use specific products to stay comfy on the red carpet!
OSCARS 2014: We're Live Blogging! Read Along Here
Celebrity stylists like Rachel Zoe put Foot Petals products in celeb clients' shoes to make sure they glide down the carpet without looking like they are in major pain. Emily Blunt is known to wear them!
Article continues below advertisement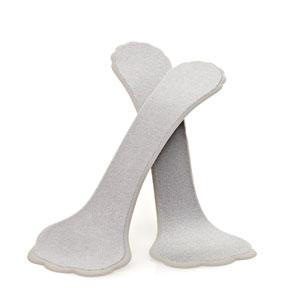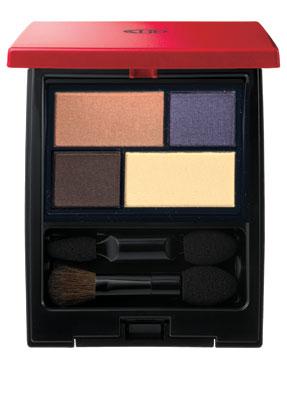 Want to know how to walk like a movie star? OK! chatted with Foot Petals founder Tina Aldatz to get the deets on heels and creating comfort! And if you want to try out the products, make sure you enter OK!'s Red Carpet Oscar Tweetstakes to secure a chance at winning a basket full of Foot Petals and Koh Gen Do (Rihanna has used the makeup before!) products like the ones above! Here's how:
Follow us @OKMagazine and retweet our posts or tweet at us with the hashtag #OKoscarsTweetstakes. And make sure to check out our interview below!
OK!: Why do heels hurt our feet so much?
Tina Aldatz: Gravity alone pulls your foot forward so it's like we are walking on our tip toes—putting 7-10 times our body weight on ball of foot alone!
This creates friction and that burning sensation we all dread.
OK!: Do you have any tips on how to correctly walk in heels. If so, what are they?
TA: Absolutely! Always lead with your hips. When taking a step, your heel should hit the ground first, then you pinky toe and finally your big toe—like your foot is making the number 7.
Article continues below advertisement
OK!: What kind of heel is most likely to cause the most foot and leg pain?
TA: A pointy toed stiletto—although it's a very sexy look and my favorite style to wear!
OK!: Can anyone tell that you're wearing Tip Toes and Foot Petals? Do they come in different colors?
TA: Our cushions were created to blend in with the design of the shoe and their shapes make them virtually invisible. This is why we are recommended by top designers and stylists worldwide! They come in classic colors such as black and khaki but we also make a variety of fun colors to help you add some personal style.
OK!: What celeb do you think has the cutest shoes?
TA: Anyone rocking a Louboutin or Jimmy Choo is number one in my book! I'd say Reese Witherspoon but my fiancée has a huge crush on her—so she's out. If I had to name a few, I would say Amy Adams, Anne Hathaway and Naomi Watts are the modern day Audrey Hepburn. They always look polished both on and off the red carpet.
Will you enter the giveaway? Who makes your favorite heels? Tweet at us @OKMagazine!