NEWS
'Leaving The Ballroom May Be The Best Choice I Never Made!' Brooke Burke Dishes To SHAPE About Fitness, Closure From Dancing With The Stars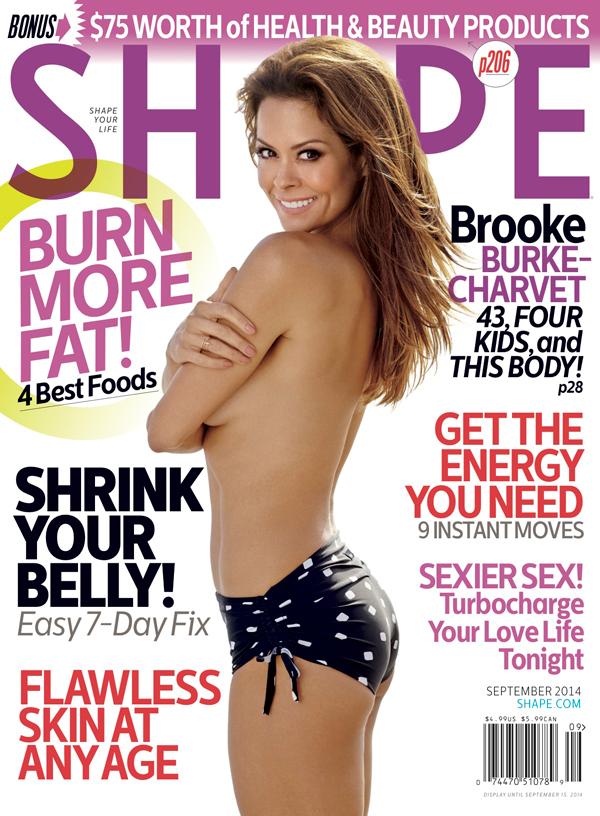 Brooke Burke-Charvet opens up to September's SHAPE about her surprising exit from Dancing with the Stars, and the classy, graceful way in which she navigated through the showbiz valley to emerge stronger.
"I honestly didn't see it coming," she said of the February firing, following eight seasons as co-host of on the glitzy ABC competition. "I tweeted something like 'shocking elimination' because I had to find humor in the situation.
Article continues below advertisement
She used the perfect metaphor to convey her commitment to professionalism — even in the wake of bad news.
"The one thing I learned in the ballroom was how to dance through the chaos of life gracefully," she said. "The way you exit is as important as the way you walk in the door."
PHOTOS: David Charvet And Brooke Burke-Charvet Offer Rental Heaven
Burke-Charvet, who celebrates her 43rd birthday Sept. 8, said that "after learning that the changes were about the show needing a shake-up, I had to accept and have faith in that."