NEWS
LeBron James' Mother Gloria Arrested for Assault in Miami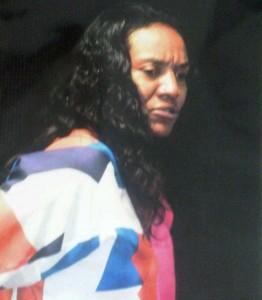 LeBron James' mom has found herself in some legal trouble. Gloria James was arrested by Miami Beach police Thursday morning for allegedly striking a valet at the Fontainebleau Hotel.
Sorel Rockfeller told police he was assaulted by the Miami Heat superstar's mom because she felt her car was taking too long to be delivered, Fox News reports.
The valet told authorities that "he waited 30 minutes for her and when he went to give her the keys, she started cursing at him," the report says.
Article continues below advertisement
After yelling at him, Gloria then allegedly slapped the valet across the face with an open hand and the force of the hit caused him to fall to the ground.
Several witnesses backed up Rockfeller's account of the incident.
According to Fox, police say that Gloria "smelled of alcohol and had bloodshot eyes when she was arrested. She allegedly told police that she didn't "trust your kind" and refused to cooperate.
Gloria was later released to a Miami Heat executive and charged with simple battery and disorderly intoxication.
Gloria has had trouble with the law in the past — she was arrested in Akron, Ohio, in 2006 on drunk driving charges.