NEWS
'Legends & Lies,' 'Tanked' And More To Watch On TV This Weekend!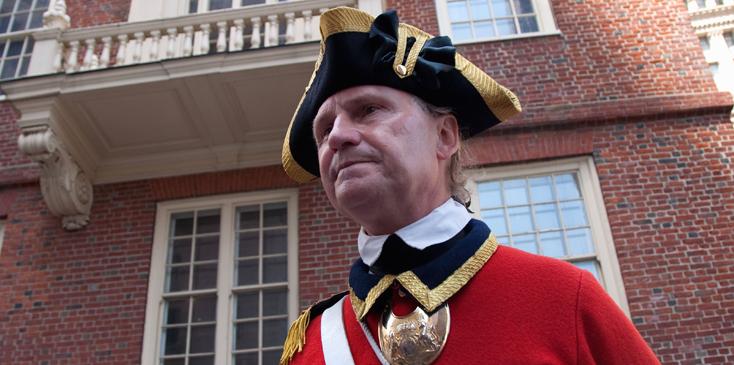 Legends & Lies — June 19 at 8 p.m. EST on Fox News Channel
The show's latest hour-long episode focuses on the story behind the idealistic lawyer and the events leading up to what is known as The Boston Massacre. The episode also tells the story of the Sons of Liberty rebelling against the Tea Act by dumping 10,000 pounds of English tea into Boston Harbor during The Boston Tea Party, Paul Revere's intelligence network discovering a plot to assassinate John Hancock and Sam Adams and the first shots fired at Lexington and Concord.
Article continues below advertisement
Tanked — June 17 at 10 p..m. EST on Animal Planet
Wayde and Brett are challenged with one of their biggest projects yet when the famed Bellagio Resort and Casino commission them to make over their conservatory that is seen by 18,000 visitors every day. The two-month project will turn the area into an underwater adventure with over-the-top sea creatures, water features, coral facades and thousands of plants situated in two 20-foot long saltwater aquariums that will transport their guests into an ocean-like tunnel.
Dr. Jeff: Rocky Mountain Vet — June 18 at 9 p.m. EST on Animal Planet
During the episode, Dr. Jeff and his team do whatever they can to help two Chihuahuas found abandoned in a storm drain. Dr. Jeff is baffled after making a surprising discovery regarding a cat's bizarre and dangerous eating habits. And, out on the plains of Colorado, Dr. Nichols and Dr. Amy are tested when routine surgery on a young horse gets complicated.
The Vet Life — June 18 at 10 p.m EST on Animal Planet
Our favorite vets face a new round of animal challenges!
Echoes:'Cross the Tracks — June 19 at 1 a.m. EST on Bounce TV
The acclaimed documentary chronicles the history of the Blues across the Mississippi Delta. Morgan Freeman lends his legendary voice as narrator.