NEWS
Leighton Meester Gossips About Gossip Girl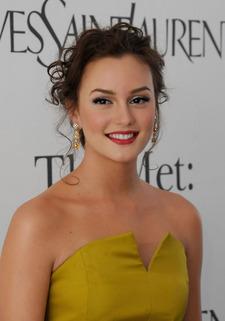 At the Le Fille premiere at the Met, Gossip Girl star Leighton Meester was very excited to talk about the highly anticipated return of the hit show.
What should everyone expect from the rest of the season?
It's five episodes that are actually nine episodes packed into five! So it's a lot of stuff.
How's it been working with Michelle Trachtenberg?
That's really great. Actually I've only met her a couple of times. I haven't had many scenes with her but I'm about to. So, you wait!
Article continues below advertisement
Do you think they'll be some fire between you guys?
I think they'll be a lot of fire between us. They'll need to be!
Now that you've all become stars in your own right, how does the cast deal with the gossip and the rumors?
Um, we don't! I've heard a lot of crazy stuff!
Any updates on your love life?
My dog is in L.A. right now… so I'm a little lost without him!
By Jocelyn Vena