NEWS
Lena Dunham's Take On All That Criticism? "It Isn't Going To Change Who I Am"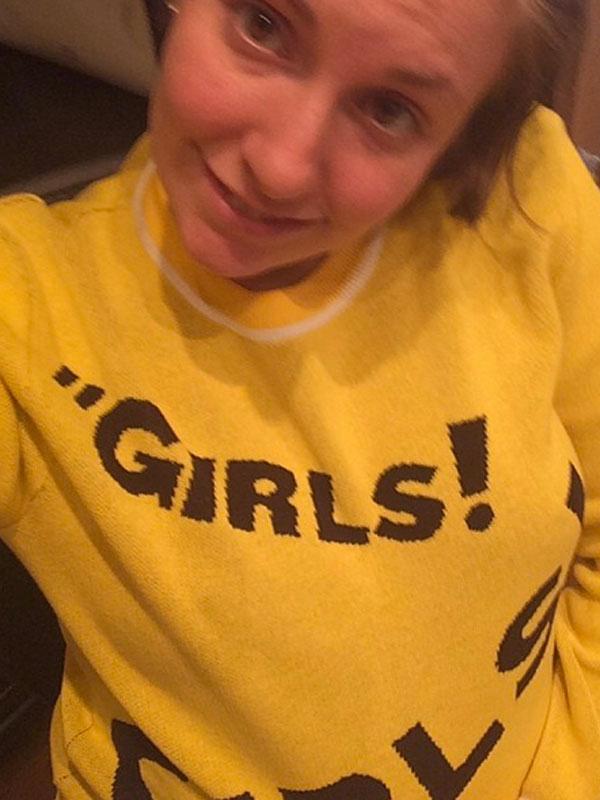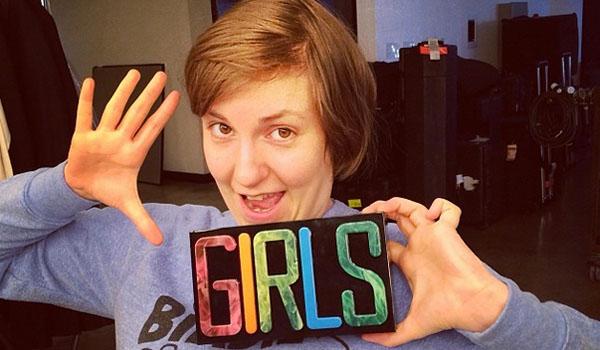 Lena Dunham is riding high now that the third season finale of her hit show Girls airs Sunday, and her romance with fun. guitarist Jack Antonoff is going strong.
The Golden Globe winner, 27, may not be worried about life now, but that wasn't always the case.
PHOTOS: Lena Dunham and More Naked Celebrities in the Bath
What would she tell her younger self?
"To relax and stop trying so hard because it's gonna be OK," Lena tells me. "You can't force other people to like you. You have to ride the wave, and chill. I could've saved myself a lot of sleepless nights with that advice."
Article continues below advertisement
While some have questioned the necessity of her rampant nudity on the comedic drama, she takes criticism in stride.
"You have to be careful, but impervious and be like 'some of this is going to offend people, some of this isn't,' and ultimately that isn't going to change who I am or what my life is."
OK! News: Lena Dunham Reveals Her Book Cover!
Even though she has appeared on the cover of Vogue, the response to Lena's style hasn't always been positive.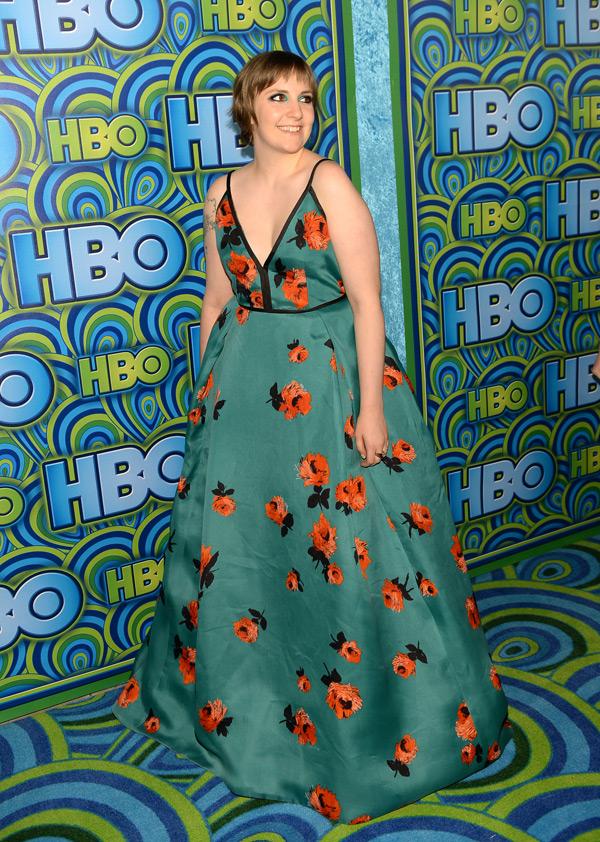 "People haven't always loved my fashion, but I've always loved fashion," she says. "I start to take it less seriously going forward. I'm going to have wins, I'm going to have losses, people are not always going to love what I wear, but as long as I feel comfortable when I've had fun getting dressed, then I'm happy."
Despite her fame and fortune, her ideal girls' night is within reach.
"My ideal girls' night is my younger sister Grace and me eating takeout on the couch, and watching a movie that we've loved since childhood. My dog would be there, too, because he's effeminate in his lifestyle choice. Then, I'd go to sleep early. It's so boring, but it's just what I need."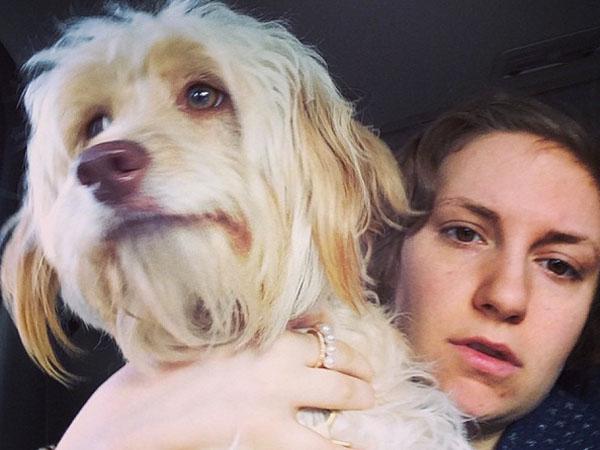 Although life is going well, Lena continues to work on self-improvement—or something that resembles it.
"I'd like to say 'no' more," she says. "Obviously we all have thoughts about exercise, but I'm not going to continue to dwell on them."
Watch: Lena Dunham and Jimmy Fallon Battle it Out on The Tonight Show
Be sure to check out Lena in the Girls season finale Sunday at 10 p.m on HBO. What do you think of Lena's style, attitude, etc? Tweet us @OKMagazine.