NEWS
Leo Buys 'Green' NYC Condo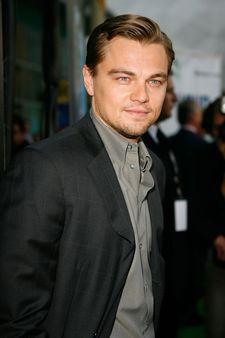 Leonardo DiCaprio is one hollywood star who is practicing what he preaches. The 33-year-old actor has just purchased a condo in NYC's Riverhouse, an eco-friendly building overlooking the Hudson River.
The purchase was confirmed on Friday by Christopher Daly, president of Sheldrake Organization, the developer of the Battery Park City Complex. Move in date is scheduled for this summer.
Besides a view that overlooks the river and a park, the 264-unit condominium glass tower has a 24-hour fresh filtered air system, boasts low emission paints, has its own water treatment facility and rotating solar panels.
Article continues below advertisement
And if you think environmentally friendly means doing without the usual perks, think again! Leo's new home features an indoor 50-foot lap pool, media cafe, fitness center, a landscaped terrace and a dog spa. Yes, that's right — a dog spa.
The David Rockwell-designed high rise will also house the City Bakery and a branch of the New York Public Library. DiCaprio has served on the board of directors of the environmental organization, Global Green USA. He also owns a hybrid car and had solar panels put on his L.A. home.