NEWS
Leo DiCaprio's Kids' Choice Award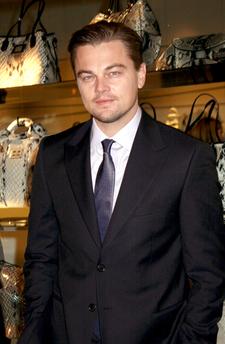 Leonardo DiCaprio is a big, huge, very famous star. More important, he's using that popularity to turn attention to today's environmental concerns. And now Nickelodeon is set to give him their very first Big Green Help Award at this year's Kids' Choice Awards on March 28.
The Revolutionary Road star established the Leonardo DiCaprio Foundation in 1998 to foster awareness of environmental issues, and also co-wrote, co-produced and narrated environmental documentary The 11th Hour.
Article continues below advertisement
Cameron Diaz, another earth-friendly star, will hand Leo the award during the 22nd annual ceremony as part of Nick's Big Green Help campaign, "a multiplatform, global pro-social campaign designed to empower kids to take action on the environment and connect them to energy saving and earth-friendly activities in their everyday lives."
Hey, it's a tough job, but Leo knows kids can do it!