NEWS
Leona Flees To UK After Stalker Scare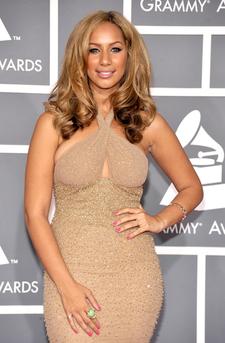 Poor Leona Lewis.
The British singer just moved into an amazing new house in LA -- then had to move right back out again because she was worried she was being stalked.
According to reports from Britain, the "Bleeding Love" star had only been in the $6 million pad in the Hollywood Hills for six days before she noticed a creepy guy hanging around the house.
The paper quotes a source as saying: "Leona had just gone to the shops to pick up some bits and pieces and was followed all the way back home by this man.
Article continues below advertisement
"She was completely unsettled by this and was pretty relieved to get back to the house safely. But when she looked out of the window later the man was still there, staring right at her. It freaked Leona out big time. She feared she was being stalked."
Apparently she was so weirded out by the whole thing that she packed her bags and went back to England until the security at her new place gets beefed up a little.