NEWS
Leona Lewis Gets Horse-Butted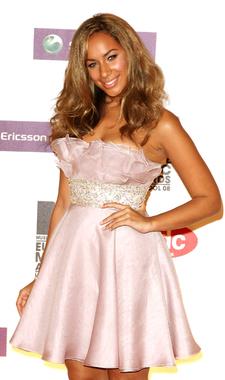 Leona Lewis has been riding horses all her life, but recently one trip out with her new stallion, a birthday present from friends, will keep her out of the saddle for a little while.
The Mirror reports that during a ride on her horse, he unexpectedly headbutted her, splitting her lip and knocking her down.
"Leona has been riding since she was a child and has never had a fear of horses. So she was really shaken up when the horse turned on her," a source tells the paper. "Something startled the horse and it flicked its head back and smacked Leona full in the face. She was knocked flying by the force of it. Everyone rushed over to see if she was OK, she was holding her face in agony."
Article continues below advertisement
The incident has caused Leona to postpone her newest album to recover from the shock.
"Thankfully she didn't need any surgery, but she was told to stay at home and rest just in case she passed out with concussion," the source says. "She doesn't blame the horse though – it was just one of those things. She had been due in the studio to record, but she felt shaken up so they had to cancel.