NEWS
Leslie Nielsen's Final Role Headed to the Big Screen?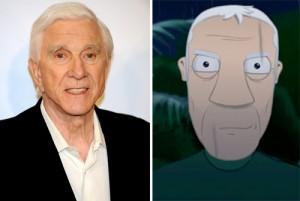 Leslie Nielsen's passing may bring his final role to the big screen. The actor — who died Sunday at the age of 84 from complications with pneumonia – voiced the main character in an animated flick called The Waterman Movie. Director Bryan Waterman has been in need of backers for his project since July, and has just posted two minutes of the film online.
"There is no greater word than 'impossible' to describe the anomaly I was fortunate enough to be a part of," Waterman told E! News. "If only for a little while, I was friends with a superhero.
Article continues below advertisement
"Leslie was one of the funniest, nicest, and most encouraging people I have ever met and the time I was able to spend working with him on The Waterman Movie is something I will never forget for as long as I live. It changed my life."
Over the summer, Waterman was trying to raise $35,000 in 60 day, and now he is placing the matter in the hands of Leslie's fans.
OK! NEWS: AIRPLANE! DIRECTOR DAVID ZUCKER REMEMBERS LESLIE NIELSEN
"The biggest roadblock in this film's continued production is funding," he explained. "We have tried everything from funding the project out of our own pockets, accepting personal donations, and even heading up a full-blown campaign to raise money, but unfortunately we are still struggling to reach our goal."
"I must stress that I have no hidden agenda to profit off of this tragedy, but to give Leslie the opportunity to make us laugh one last time."
Do you want to see Leslie's final role brought to life? Catch the first two minutes of the film below.